We are looking for a Production Manager (NP) for our facility in Sindal
Job profile: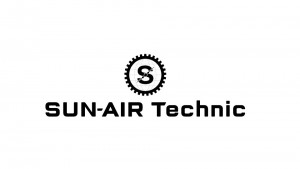 Are you an aircraft engineer with management experience or do you have the desire to work with leadership in aircraft maintenance and are you dedicated in delivering first class service to our customers? Then you are the candidate we are looking for.
We are looking for a Production Manager to manage the daily work in our maintenance hangar. You will report directly to the COO SUN-AIR Technic and will have management responsibility for a group of aircraft engineers and technicians.
You will be the Nominated Postholder for our workshop in Sindal with leadership responsibility for the department – your responsibilities are described in SUN-AIR's MOE.
You must thrive on working with people, as you will be the aircraft engineers' first point of contact on a daily basis where you will guide and support them in their work.
Furthermore, you will be responsible for keeping maintenance documentation present and up-to- date with current revision status. You will also have a number of management tasks in relation to tool maintenance, purchasing, training and allocation of resources.
In this context, you will also participate in planning meetings in relation to production.
We expect you to have a proactive approach to solving a series of dynamic tasks where you will participate in solving urgent tasks on the hangar floor, as required.
Occasional overseas travel may be required due to our customer base being wide in range including international customers, who you will have regular contact with.
SUN-AIR Technic's Sindal department is a Part 145 maintenance facility located in Sindal Airport with 6 highly dedicated and quality conscious employees as well as additional contractors from time to time.
SUN-AIR Technic Sindal is Premium Service Provider for Pratt & Whitney Canada and GARMIN Avionics dealers. In addition, specialists on Beechcraft King Air aircraft. A number of other aircraft types are also maintained on the address.
Essential skills:
Existing EASA AML or equivalent type certification
Quality conscious and motivated
Ability to plan and structure work for others, as well as having a good overview when things move fast
Able to achieve high productivity and quality levels in the production of aircraft maintenance
A minimum of 3 years of experience working on aircraft
"Can do" attitude
High proficiency in both spoken and written English
Knowledge of Microsoft Office
Ideal qualifications:
Experience in management of groups would be an advantage
Type certification in one or more of the following aircraft types:

Beechcraft 1900 series
Beechcraft King Air C90 series
Beechcraft King Air 200 series
Beechcraft King Air 300 series
Hawker Beechcraft / Beechjet 400 series
Cessna Citation 500 550 560
We offer:
Good opportunities for personal and professional development in an interesting and dynamic company with good colleagues in small teams
Challenging job in an international atmosphere
Excellent facilities as well as a culture committee that arranges exciting events for you and your colleagues
Generous travel options for you and your family
Full time position with salary according to qualifications and a pension scheme
Please feel free to contact us if you have questions for this position.
Application:
If you find the job interesting, please send us your application as soon as possible. We will call in for interviews throughout the entire process.
We look forward to receiving your application and to hopefully welcoming you on board at SUN-AIR Technic.
Application due: 4/15/2020
Start date: Start as soon as possible
Questions regarding the position
Ole Sigtenbjerggaard
COO SUN-AIR Technic
+45 2199 3506
SUN-AIR Technic is part of SUN-AIR of Scandinavia A/S, which is based in Billund, Denmark. SUN-AIR Technic offers workshops and spare parts sale with departments in Billund, Thisted and Sindal. SUN-AIR Technic offers aircraft service and maintenance, component overhaul and the 'One-stop' concept. SUN-AIR Aviation Group manages its main services from Billund, including workshops, spare parts sales, scheduled flights and ad hoc charter operations as well as international aircraft sales and leasing. Based in Jutland, SUN-AIR operates its scheduled flights as British Airways franchise partner from Billund and Aarhus in Denmark and from Friedrichshafen and Bremen in Germany to a number of cities in Europe. The route network is ideal for business customers as it operates direct connections and same day return flights to and from a range of business destinations. JoinJet is SUN-AIR's charter flight operation. Based in Billund, it manages flights for various companies, bands, sports teams and VIPs, as well as air ambulance services worldwide. SUN-AIR Aviation Group has around 230 employees.
Web page: http://www.sun-air.dk/

Udløber: 09.04.2020