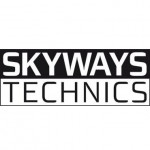 Are you an experienced Quality Auditor or Manager looking for new challenges in an ambitious and entrepreneurial environment?
Skyways Technics A/S is a Danish MRO focused on maintenance of regional aircraft and components. We strive to constantly meet the customer's requirements and maintain Skyways Technics A/S' position as the preferred maintenance provider.
We are looking for our new Quality Manager to join us as soon as possible and take an important role as Part 145 quality responsible as well as auditing and implementing a new quality standard into of our maintenance facilities in Sønderborg and Billund, Denmark and in Kuala Lumpur Malaysia
Your principal responsibilities:
As Quality Manager you will be responsible for Auditing according to regulatory requirements within E ASA and FAA Part 145 legislation in all Skyways maintenance facilities.
Contact with authorities and customers as required in relation to regulatory matters.
Editing the company manuals and securing quality files is under control.
Creating and implementing, along with the management team, future additional quality standard for the maintenance organization (ISO/EN-9100)
Consolidate high productivity and quality via the maintenance processes.
Implementation and optimization of internal standards and streamlining of processes and procedures.
Qualifications:
It is a requirement that you can be approved as Quality Manager by the Danish Civil Aviation and Railway Authority in accordance with Part-145 A. 30(b) You must therefore have:
Comprehensive knowledge about quality systems and auditing techniques, demonstrated by training courses.
Experience from similar position in the aviation industry. (Working knowledge of Part-145)
Or
Aircraft technician background, production engineer or hold a similar technical qualification.
Preferably have implemented a new or a higher quality standard in your previous position
Worked with AS- EN9100 Serie or ISO 9001 standards
Be fluent in both written and oral English
As a person, you excel in an environment requiring co-operation, communication, organization, coordination and control.
You are outgoing, determined and can show you thrive on – and are motivated by – ensuring quality processes, combined with continuous development and optimization of daily routines and systems.
With your drive, energy, and management talent, you will meet our ambitious goals through motivating and inspiring your colleagues.
You thrive working toward long term plans and at the same time are also ready to tackle unexpected changes.
The ideal candidate will be comfortable working with all levels of the organization.
The Quality Manager will be based at Skyways Technics A/S' HQ in Sonderborg, Denmark. Working remotely can be an integrated part of the job.
We offer:
When you join Skyways Technics A/S, you sign up for a career in an international environment in close collaboration with customers, suppliers and colleagues all over the world. Major changes and fast expansion within the organization provides great opportunities for both personal and professional development. You will be working in a young company where competence, co-operation, respect and responsibility are key values. As our business is founded on the ability to think outside the box, you will be expected to challenge the existing and find new innovative solutions.
If you require further information, please contact Production Director Mogens A. Nielsen tel: +45 60 29 26 08 or email: [email protected]
If you are committed to support Skyways in getting accredited to a new Quality Standard, and would like the opportunity to develop within a progressive company, please send your CV and application marked "Quality Manager" to: [email protected]
Applications are reviewed continually until a suitable candidate has been found.
About us:
Skyways Technics A/S is a leading MRO service provider specialized in the regional sector of aviation. We offer tailored, end-to-end solutions and ad-hoc support to regional aircraft operators, lessors, MROs and traders around the world. From our facilities in Denmark, Dubai, Kuala Lumpur and Miami, Skyways Technics provide base and line maintenance, component repair and overhaul and 24/7 fast and reliable spare parts support worldwide.