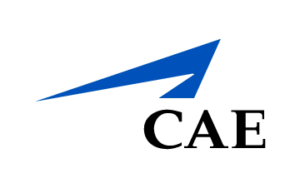 Role and Responsibilities
As Nordic Customer Services Manager your main objective is to manage the customer and client journey in CAE Nordic, by aligning all relevant stakeholders and ensure that all clients and customers feel welcomed and connected to the appropriate stakeholders within our organization.
You report into the General Manager for the Nordic region and you are an active part of the Nordic Leadership team, proactively driving the delivery forward.
Your lead a team of 6 competent and independent colleagues in Denmark, Sweden and Norway with the objective to provide excellent F2F client experience and ensure a standardized look and feel on our 3 sites.
Primary responsibilities
Manage the Customer onboarding from Sales to Operations and leading and facilitating the conversation of the different Nordic stakeholders
Participate in and provide inputs for the monthly revenue forecast exercise lead by Sales. Working closely with Nordic Finance in the forecasting and Month End process.
Define and lead the Customer service activities such as ensuring local accommodation, transport and vending offerings
Take the initiative for the local value proposition – what do we offer our clients on site, set the standards for how we meet clients
Prepare customer meetings such as presentations and training statistics and participate in the meetings when applicable together with Sales, Training and Technical Managers
Be IT savvy and get familiar with our CAE Planning and Customer IT tools
Drive Nordic projects for your department and across the organization.
Take responsibility for and drive increase in client satisfaction
Background / qualifications:
3-4 years of experience as a manager
Experience with customer service and customer relations
Strong communication and leadership skills – also remote
Bachelor/master or equivalent.
Ability to manage multiple priorities
Proactive problem solver
Language: fluent in English and a very good understanding of the Nordic languages
The position is full time and will be based in Kastrup (Copenhagen) alternatively Arlanda, (Stockholm).
To manage the Nordic customer experience some travel is required.
Due to the upcoming vacation period you might experience a longer recruitment process. But we will be reviewing applications and holding interviews continuously and we therefore want to have your application as soon as possible.
Please note that only shortlisted candidates will be contacted for an interview.
Background and criminal records check is part of our recruitment process.
Position Type
Regular
CAE thanks all applicants for their interest. However, only those whose background and experience match the requirements of the role will be contacted.
Equal Employment Opportunity
At CAE, everyone is welcome to contribute to our success. With no exception.
As captured in our overarching value "One CAE" (one passionate and inclusive team), we're proud to work as one passionate, boundaryless and inclusive team.
At CAE, all employees are welcome regardless of race, nationality, colour, religion, sex, gender identity or expression, sexual orientation, disability or age.
The masculine form may be used in this job description solely for ease of reading, but refers to men, women and the gender diverse.
About Us
CAE is a global leader in training for the civil aviation, defence and security, and healthcare markets. Backed by a 70-year record of industry firsts, we continue to help define global training standards with our innovative virtual-to-live training solutions to make flying safer, maintain defence force readiness and enhance patient safety. We have the broadest global presence in the industry, with 8,000 employees, 160 sites and training locations in over 35 countries. Each year, we train more than 120,000 civil and defence crewmembers and thousands of healthcare professionals worldwide. www.cae.com
CAE offers interesting, diverse and challenging work. Our multiple businesses and global sites create a highly dynamic and stimulating environment that offers ample opportunity for creativity, learning and growth.
Our innovative technologies and services, and the people who collaborate every day to deliver exceptional service to our customers, are at the heart of what makes our organization successful and a great place to work.
"One of the greatest things about working at CAE is the people I get to work with. I enjoy collaborating with highly dedicated and professional colleagues from around the world every day." Alexandre Lapointe, Global Engineering
Udløber: 08.08.2019